100 percent safe treatment
Each individual customer that we agree to treat is to be 100 percent confident in our recommendations. We only agree to a treatment if our individual analysis of you and your outlook for a good result gives a realistic, solid as correct as possible basis for recommending treatment.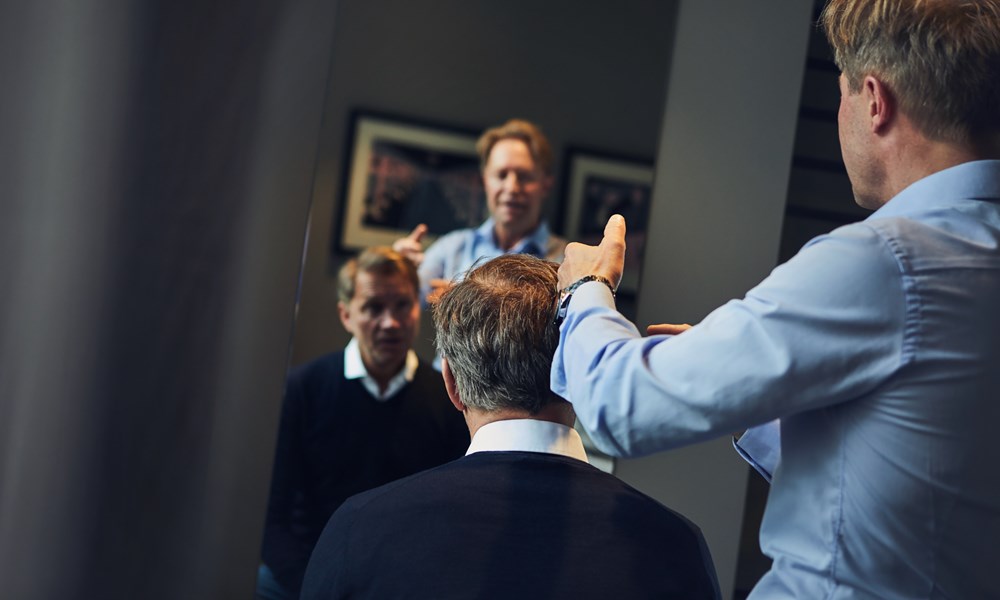 25 percent are unfortunately declined
Unfortunately, on average we have to say no to 25 percent of the customers we assess for hair transplantation.  
---
It is not pleasant to have to inform someone that we cannot help them, but unfortunately it is the reality: hair transplantation is not a solution for everyone, whatever some people may say. Declining treatment is thus at the heart of our credibility. In a business that has had a reputation for cowboys, false hopes and treatments with poor results that have been carried out by unqualified operators, it is vital for our own professional reputation that we strengthen the reputation of the whole sector. We do this by remaining true to our values – and to you.  
Welcome to a free
Conversation and assessment without commitment
I have been working in the field for 25 years, have had the treatment myself and have carried out some 15 000 consultations with men and women who wanted a no-obligation assessment of their possibilities of getting their hair back.
You're welcome to call me on (+47) 400 76 700, or send me your phone number here – and I'll contact you.